CATHERINE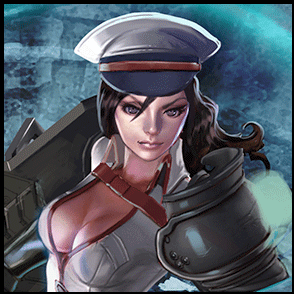 Catherine won't knock at your door; she'll smash it down. Catherine won't flinch from your weapon; she'll stride straight toward it. And if you're not already trembling, she'll make the very earth quake beneath your feet. She is Stormguard. For most, that carries the weight and gravity of history. For the uninitiated, it won't take long to learn that her military faction of "protectors" is the elite of the elite. Now with no one to protect or take orders from, she has become ronin. Without heart or purpose, she is all the more dangerous. Don't cross her.Catherine brings the most reliable stun and disruption skills to teamfights and ganks. Hard to kill and great at chasing, she can secure kills and turn around fights that would otherwise be lost. Catherine can soak up damage and strike fear on sight. Try roaming between jungle and lane, and try different item builds to unlock her full potential.
Ad blocker interference detected!
Wikia is a free-to-use site that makes money from advertising. We have a modified experience for viewers using ad blockers

Wikia is not accessible if you've made further modifications. Remove the custom ad blocker rule(s) and the page will load as expected.